CUSTOM PRINTING BY JET PAPER BAGS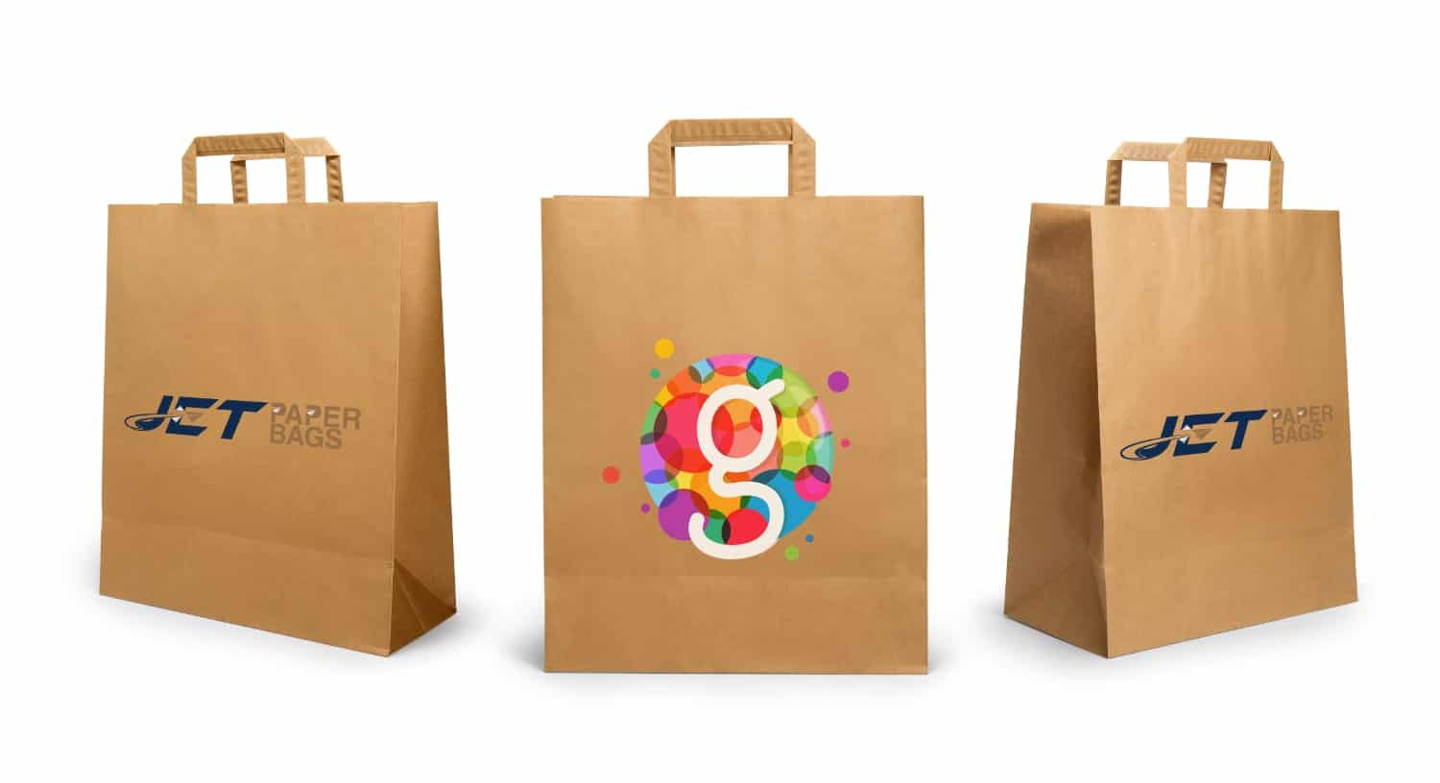 CUSTOM PRINTED SHOPPING PAPER BAGS 
Paper shopping bags are must-have in the retails and food service industry. Why not promote your brand and services with this environmentally responsible product. These eco-friendly paper shoppers are available in a variety sizes and colors. 
 FLEXO PRINTING
For larger order
Up to 3 color solid ink printing
Crisp and clean look
3 weeks processing time
FULL COLOR DIGITAL PRINTING
For faster orders Full spectrum color
Faster turnaround
5-7 days processing time 
HOW TO ORDER YOUR BRANDED CUSTOM PAPER BAGS
Customizing and branding paper shopping bags is a unique process with many variants and ways to achieve desired results and keep it affordable. By entering some basic information in the below form will help us prepare our custom print services for you in the most efficient and affordable ways.